Web Channel
Add – Filter slicers as used in Expressions have enhanced to handle multiple filter criteria and to also support toggle between All and selected items. This give better filtering options in reports when complex criteria is required. See the Expression Templates for Filter Slicer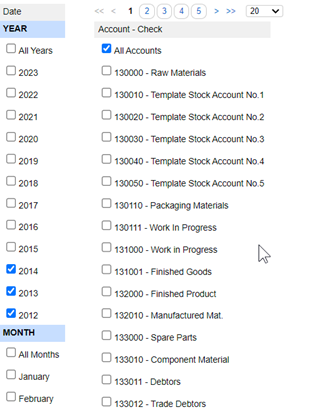 Fix – Filter checkbox alignment in the filter grid was not always correct when 2 or more columns are present in the prompts.
Publisher
Add – Logout Icon option. There is also one on the right click menu in the Web Channel

Excel
Add – List and Sheet have been optimised to use less memory on the Application if special formatting and grouping is not required. If no formatting is required the data is streamed to Excel instead of being sent in one packet. This help reduce memory usage when dealing with 200K rows or more on the Server.